About the Team
Cutter's Architecture team features architects who've earned their stripes in organizations like yours.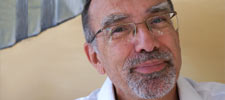 "The role of EA is more important than ever before, as it has a unique responsibility for understanding and managing the foundational components and structures on which our contemporary world depends."
---
They've been Chief Architects, Business Architects, CTOs, and CIOs; they've developed acclaimed methodologies and they've been leaders of standards and specification groups. It's these seasoned professionals who deliver the experience-based research, consulting, and training that helps organizations worldwide establish architectural approaches that address alignment, redundancy, and complexity issues to maximize the business value of IT.
Meet the Business & Enterprise Architecture Experts