Special Offer from Cutter Consortium
A Forward-Thinking Workplace: The Key to Successful Digital Transformation
In this article, Bill Fox focuses on the importance of forward thinking. Fox observes that "in today's world that's full of turbulence and unknowns, the need for better answers and questions, insights, and wisdom is becoming ever more pressing." He believes that this kind of thinking — forward thinking — creates an environment where digital transformation occurs organically. Fox describes 13 foundational forward-thinking abilities, along with three approaches that help create a forward-thinking workplace.
Download your complimentary copy of A Forward-Thinking Workplace: The Key to Successful Digital Transformation when you fill out our special offer form below. Already a client? Read it now.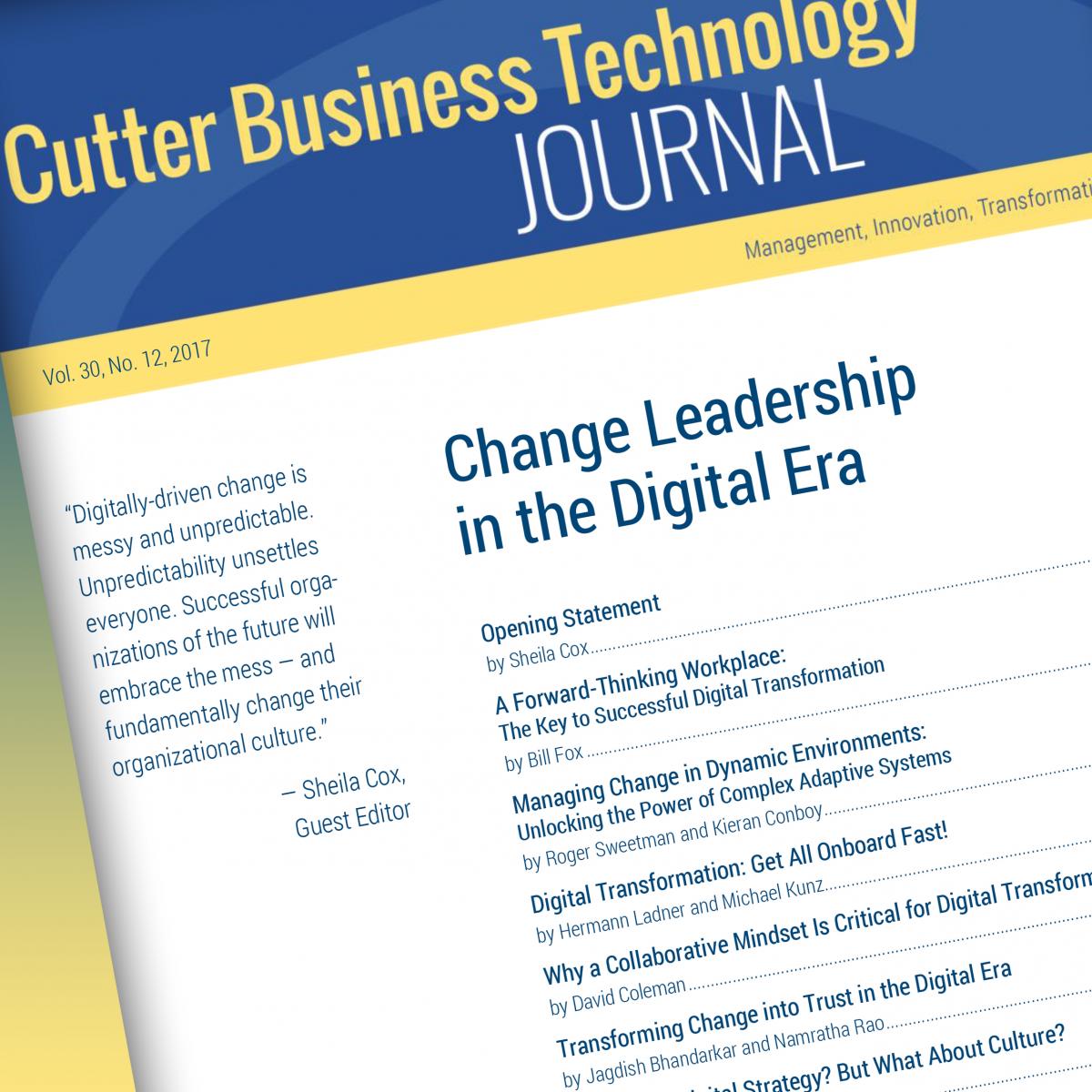 Save 50% on a new subscription today!