​

​
             The Program                       The Venue                    Testimonials             What to Expect                  Register          
---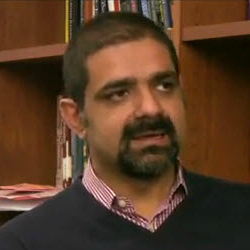 Case Study, Keynote & Panel Discussion
Digital Innovation & Transformation
Karim Lakhani, Fellow, Cutter Consortium
The ubiquity of digital technology and internet connectivity is driving both new and old players across all industries to invest in new capabilities, define new business models, and compete in new ways. From software to automobiles, from healthcare to financial services, models for value creation and value capture are evolving rapidly. In the Summit's opening session, Prof. Karim R. Lakhani will give you insight into how organizations are transforming — to go far beyond simply remaining relevant, and to become innovative leaders in new and varied industries.
Case Study: GE and the Industrial Internet
The session opens with a case study where you'll consider whether General Electric (GE) was right to invest billions of dollars in its Industrial Internet initiative. You'll need to do your homework (we'll send you the case study in advance), since the session begins with small groups considering questions such as:
What was is about GE's approach to security and privacy that enabled the success of its Industrial Internet?
Why was the time right for GE to develop a cloud-based platform for the industrial sector?
To change its corporate identity from an organization that provided a physical infrastructure to one that digitizes its customers' businesses, GE needed to shift its technology, its business model, and its skills. How was such a large organization able to pull this off?
Prof. Lakhani will next lead an in-depth discussion of the case, exploring not only the ideas that emerge from the groups, but also what GE believes it did right and where it took missteps.
Keynote: Innovation: The Key to Digital Transformation
During the keynote that follows Prof. Lakhani's case study, you'll continue to discover the ways in which digital innovation is transforming our business landscape. Examples abound, from Google to Nokia of companies that have successfully – and some unsuccessfully – embraced this aggressive change. Prof. Lakhani will describe radical new models that transforming organizations are using for sourcing and funding innovation through crowds. He'll reveal what it is that is truly unique about the digital strategies that are changing the environment for both new and established organizations, and he will help you better understand the dynamics of creating and capturing value for digital businesses, so you and your colleagues can put this guidance to work at your organization.
Panel Discussion
Digital Transformation
Panelists debate the ideas presented in the keynote and answer your questions. Panelists include: