​
             The Program                       The Venue                    Testimonials             What to Expect                  Register          
---
In Their Own Words
Many Summit attendees come back year after year. Read on — and discover what they think is so special about the Summit.
I really enjoy that the Cutter Summit is not about a single company or about products that someone wants to sell to you, but about how to improve the processes both through learning from experience and thinking anew. I find it inspiring to discuss both cases and challenges that I have with the Cutter consultants who not only have loads of experience but are also authorities in their field. I feel that I can trust the Cutter consultants to be a sounding board based on common sense and experience.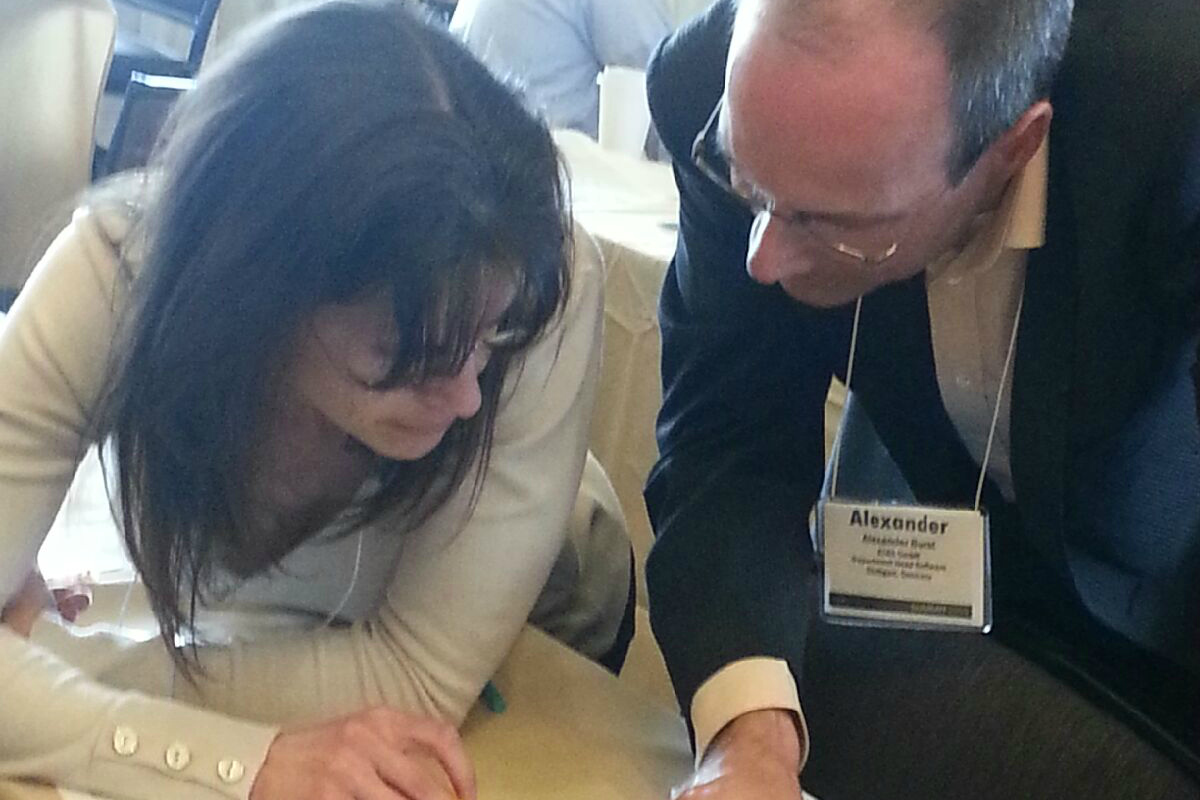 What would I tell a colleague about my experiences at the Summit? Attend next time!
Very thought-provoking. I'm sure that I will be able to quickly put some of these concepts into practice.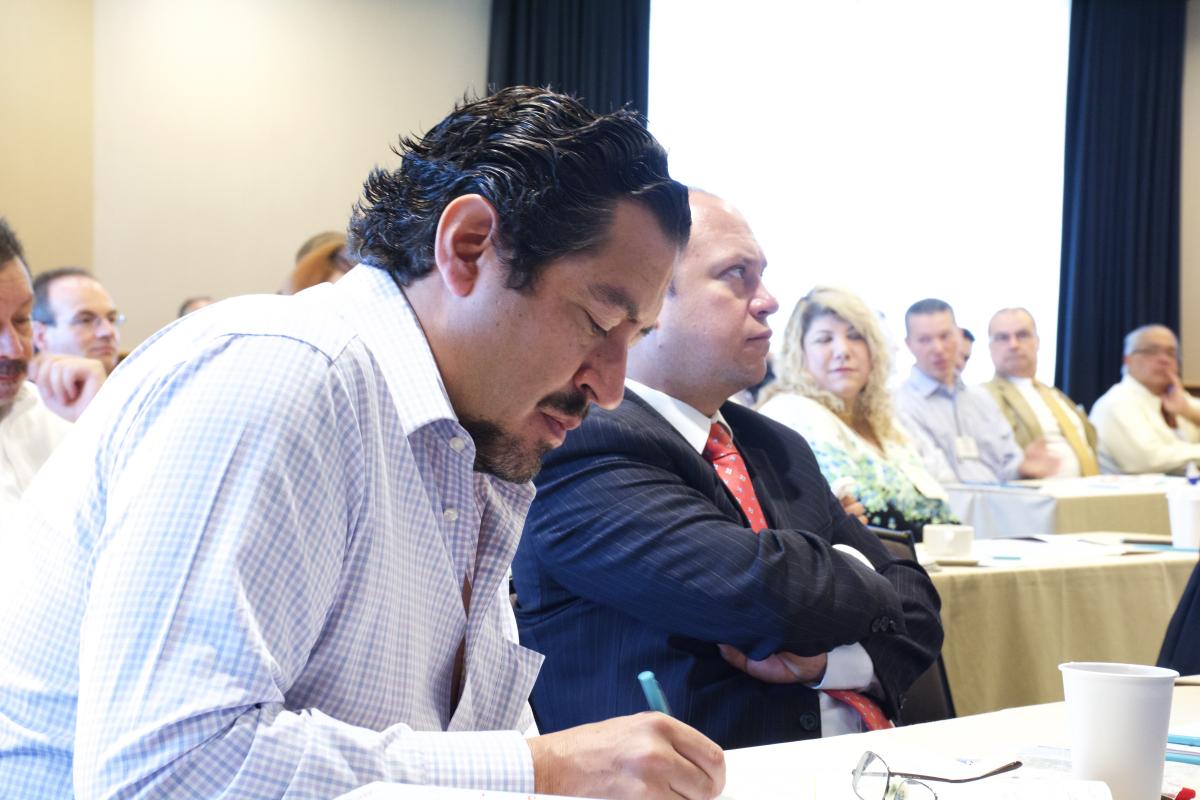 Each topic was fresh and the worldwide attendees put a different spin on them. I learn from every encounter with each member of the Consortium. They have so much knowledge and are so willing to share.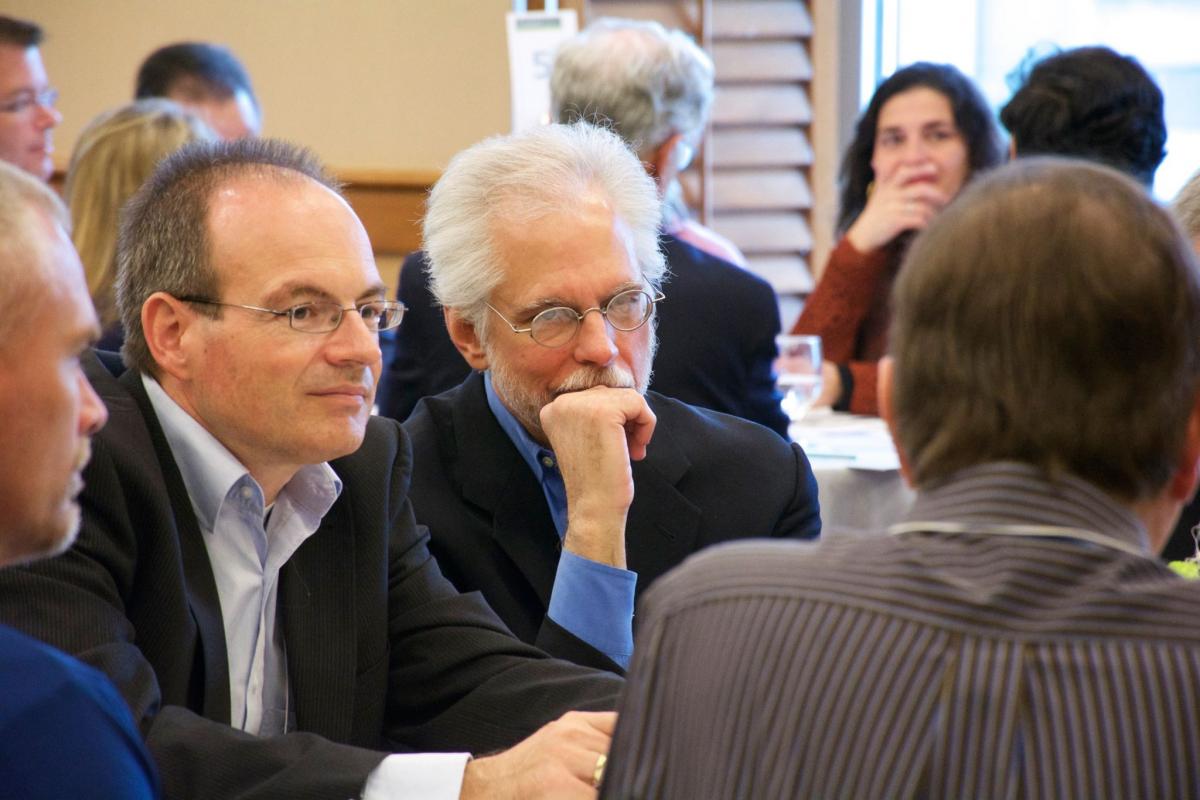 I am amazed that this venue exists; that I can listen and interact with these individuals. I am more amazed that I have not done this before.
Every session seemed to insist on new opportunities for collaboration (with external partners as well as among colleagues) that are changing the nature of work and can dramatically increase the chances of new business successes.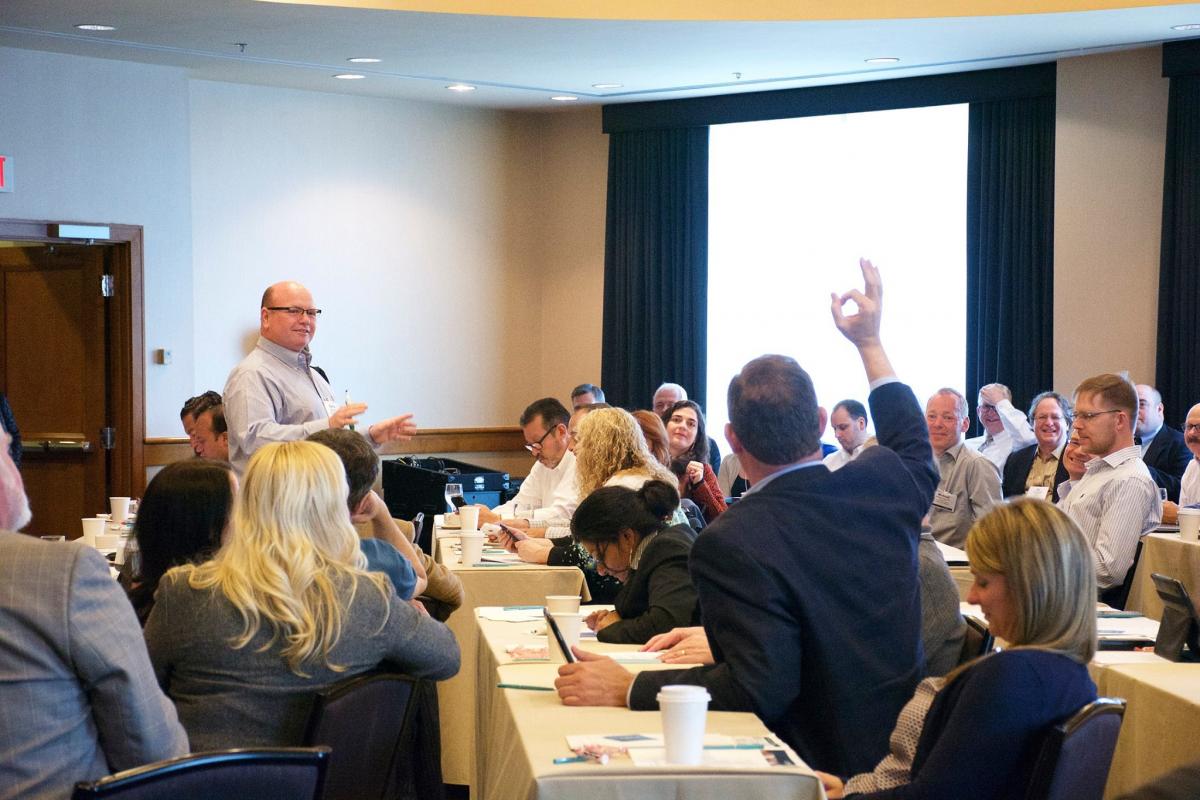 The three best things about Cutter Summit? 1. The people 2. The people 3. The people
The level of the event is phenomenal not only from the keynoters but also of the participants.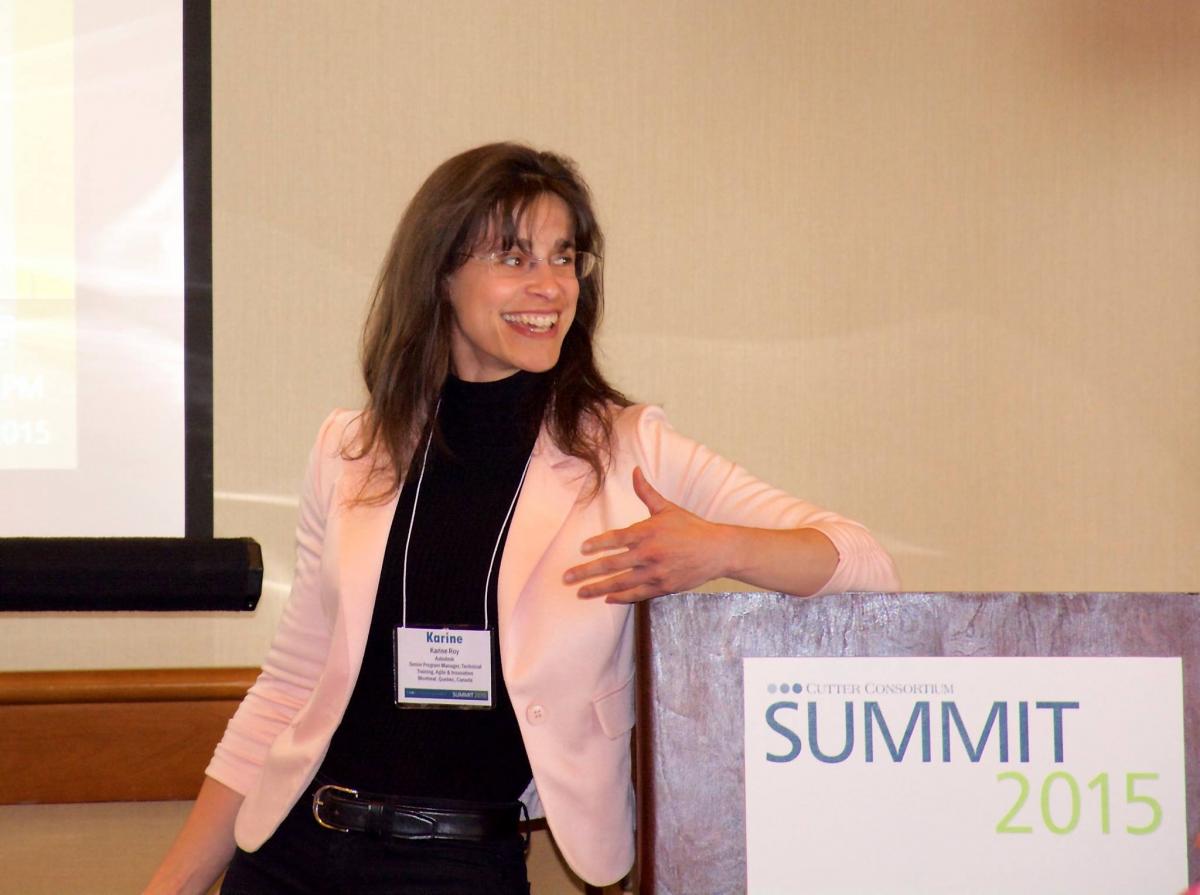 Nourishing & refreshing
The Summit is intimate, interactive, brain teasing and stimulating. The topics presented are relevant, based on deep research, spot on! and delivered by presenters second to none.
I highly recommend the Cutter Summit to others -- but I'm afraid it will get too popular!
I love the interactiveness of the presentations.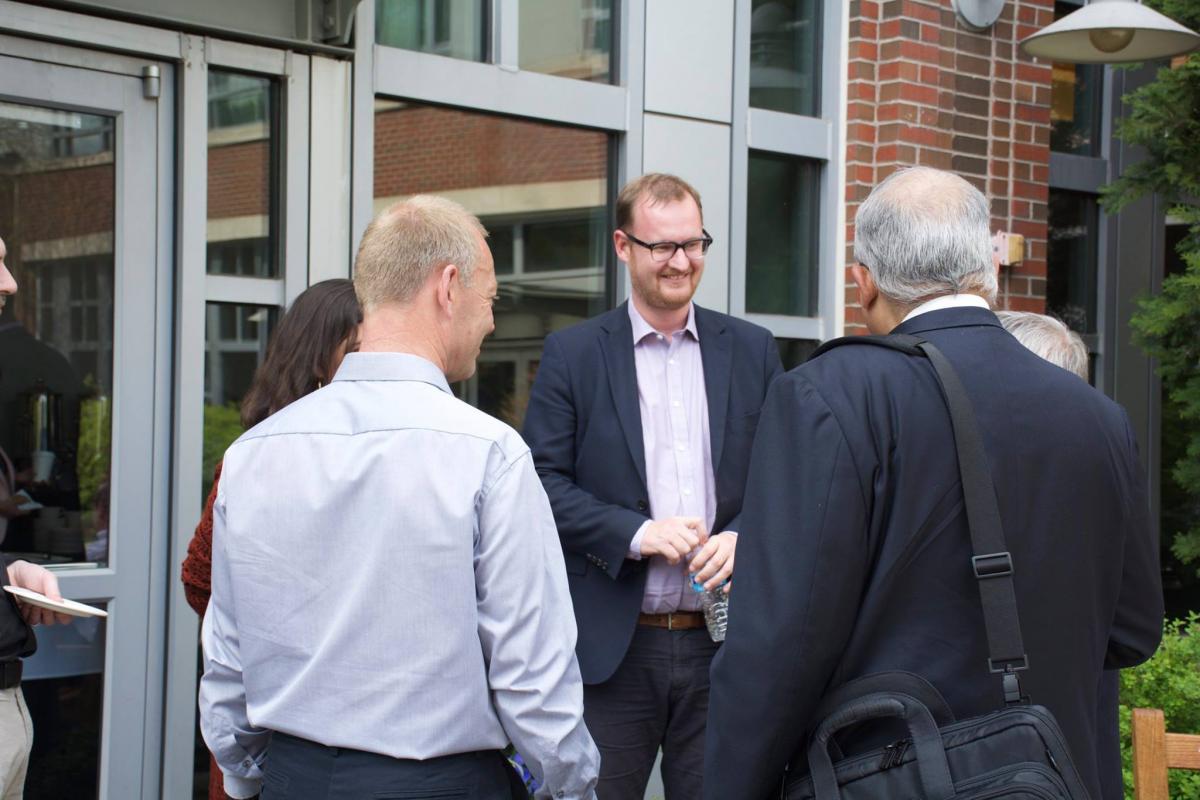 Open, qualitative discussion, candid.
The Summit is really about knowledge creation and knowledge sharing. That is, face to face interaction based on keynote and panel debate topics.
The interchange of discussion was excellent and many opportunities to interact with presenters and panelists was a real change from the normal conferences I have attended in the past.
'Best of Breed' panels.
I got several significant takeaways that have the potential to help me very much. Interaction with my peers and the experts around the topics makes for a huge learning experience.
I liked the point/ counterpoint format - a chance to hear different perspectives on each topic. And I enjoyed talking with other attendees and the 'experts.'
The Cutter Summit was wonderfully different - highly valuable!
Thank you. What an excellent update on a broad array of technology topics. Extremely valuable!
This conference has given me an excellent insight into the thought processes of our industry leaders. It has provoked me to change my approach in many ways.
I have learned more in the last 3 days than in the last six months.
---
Learn more about the Cutter Summit