Cutter Consortium. Independent Thinking.
At Cutter, we connect the brightest minds from every field to create unparalleled collective intelligence so you can transform what's possible.
We partner with the world's leading academics, former captains of industry, inventors of methodologies, independent consultants, and experts in business strategy, leadership and technology, to deliver research and insight into the leadership strategies and technology solutions at the heart of today's and tomorrow's successful enterprise. We give you access to the experts so you can tap into the leading insights from across the world.  
Innovative insights. Experience. Smart people exchanging smart ideas.
Cutter Consortium, an Arthur D. Little community, is dedicated to helping organizations leverage emerging technologies and the latest business management thinking to achieve competitive advantage and mission success through our global research network.
Cutter helps clients address the spectrum of challenges disruption brings, from implementing new business models to creating a culture of innovation, and helps organizations adopt cutting-edge leadership practices, respond to the social and commercial requirements for sustainability, and create the sought-after workplaces that a new order demands.
Since 1986, Cutter has pushed the thinking in the field it addresses by fostering debate and collaboration among its global community of thought leaders. Coupled with its famously objective "no ties to vendors" policy, Cutter's Access to the Experts approach delivers cutting-edge, objective information and innovative solutions to its community worldwide.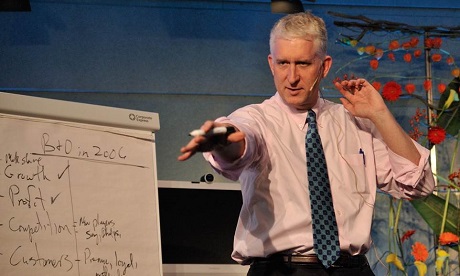 It's a much more dynamic community ... people are debating, people are arguing and you can ... feel the frontier moving forward.