3 Areas of Potential Failure in Digital Transformations
Posted August 11, 2021 in
Business & Enterprise Architecture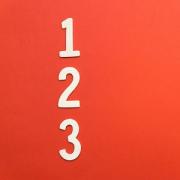 Any meaningful business transformation requires significant changes across many dimensions, including operating models, organizational structures, funding models, data responsibility, and platform architecture. Keeping these changes aligned often proves to be one of the hardest elements of any transformation initiative. This alignment is even more challenging in digital transformations because successful digital change efforts are an overlay across many lines of business (LOBs); they also drive behavior change from early exploration and product strategy all the way through to technology deployment, service design, and ongoing operational behaviors.
These facts lead many organizations to create a new "digital" organization rather than evolve the existing technology organizations to a higher level of capability, thinking this approach will "simplify" the change behaviors. In practice, it often makes the change more challenging and less sustainable due to the decision and authority boundaries with the existing organization and the behavioral and investment negotiation that becomes required at those boundaries. Instead, digital transformations should focus on simplifying the flow of value within the organization as part of creating an incredible experience for customers while accelerating the organization's ability to change.
Pursuing digital transformation involves a deep focus on the nature of the data being used in the organization, the services being exposed around that data, and what business use cases are being improved and reimagined through the use and recomposition of these new services. This Advisor explores three common failure areas that emerge in transformations. Successfully addressing these areas and creating the ongoing capability for effective and smooth organizational changes will increase the likelihood of a successful digital transformation.
3 Areas of Potential Failure and Their Symptoms
The first two of these problem areas are fragmentation of value streams and poor distribution of decision rights. Addressing these issues successfully will allow for faster pivoting, better fit-for-purpose implementation of digital capabilities, and improved relationships between technology and business partners. These benefits will allow a company to bring its full technology potential to bear against the most challenging problems its customers face. The third area is poor management of the portfolio of business capabilities. Improvement here seeks to reduce the costs of technology operation and evolution, reduce legacy-system impact to time and budget, reduce technical debt impact to time and quality, and create a more flexible technology infrastructure that can adapt as the company moves into new areas and new businesses.
To begin evaluating the efficacy of a digital trans­formation, it's useful to look for the early indicators of failure that are seen in many attempts at transformation. Many of these have a variety of root causes, some more obvious than others, but they are still symptoms that sponsoring executives should be watching for to ensure they get addressed and mitigated as early as possible.
Keep in mind that most of these symptoms have underlying causes that are quite challenging to address, and therefore the organization will shy away from engaging to correct them. In later sections, we will discuss goal-aligned tools for helping the organization engage, followed by change management capabilities that will facilitate making the hard changes required to address these root causes.
Symptoms of Value Stream Fragmentation
Symptoms in the first category are those that relate to having an overly fragmented value stream. These include:
Slow or low business impact from digital efforts

Poor executive visibility into progress and impact of business use cases

Many people required to update progress on a business use case

Emergence of many "councils" for decision making around business use cases
The starting condition for almost every transformation is the existence of a component-based, reporting silo–based, or even function-based implementation organization. This is expected, as it is among the primary reasons for undergoing transformation in the first place. However, we should soon see improvement of these symptoms if the transformation is being run effectively. Failure to see improvement in a fairly rapid manner is cause for concern.
Symptoms of Poor Decision Governance
Symptoms in the second category are those that arise from failing to update and evolve the culture of decision making and the way decision rights are granted within the company. These include:
Turf wars between "traditional" and "digital" implementation organizations

Leadership hierarchies that emerge reflecting a company's transient bimodal approach

Ownership transitions of services to "opera­tions" (which may additionally indicate an under­lying need to establish DevOps capabilities)

Misalignment of digital outcomes, company strategy, and LOB strategies

Lack of a clear digital/customer experience agenda independent of LOB strategies
These symptoms are often more subtle, and it can be difficult to identify their root cause. They show up in some of the more disruptive political patterns that can cripple the long-term culture of a company, putting the success and long-term sustainability of digital transformations at risk.
Symptoms of Poor Business Capability Portfolio Management
Symptoms in the third category are those that transcend any single business-focused value stream but represent a failure of the company to attend to the portfolio management of its business capabilities and the platforms and services that realize those capabilities on behalf of multiple LOBs. These include:
Steady or increasing dependency count (number of organizations/teams involved) for implementation of individual business use cases

Increasing duplication and multiple implementations of digital capabilities

Increasing cost per feature due to legacy systems (and all that that implies)

Inconsistent or no investment in intentional rationalization of the technology portfolio
These concerns are more easily deferred in smaller organizations with a single LOB, as they do not lead to challenges for quite a while. For large companies with multiple overlapping LOBs, however, attention to business capability management and the business architecture of the organization becomes crucial immediately when commencing digital transformation. The successful management of the business capability portfolio directly influences the platform strategy and the organization structure required to successfully extend and evolve those platforms over time.
[For more from the author on this topic, see "The Missing Step in Digital Transformations: Defragmenting Your Value Streams."]