Where Organizations Are Focusing Sustainability Efforts
Posted January 12, 2022
| Sustainability |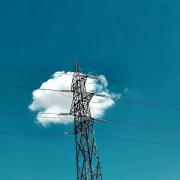 Governments and industries worldwide are accelerating their efforts to reduce the carbon footprint associated with their operations, supply chains, products, and services — and technology is playing a key role in these efforts. In this Advisor, we look at some of the key areas and projects where organizations are focusing their carbon reduction and other environmental sustainability initiatives.
Not a Cutter Community Member?
Sign up today to read this and all other articles.