Special Offer from Cutter Consortium
A Disciplined Agile Approach to Business Agility
by Scott Ambler, Cutter Consortium Senior Consultant, and Mark Lines
This issue of Cutter Business Technology Journal, with Guest Editors Scott Ambler and Mark Lines, provides expert insight on how to transition from optimizing team performance to optimizing the entire enterprise. You'll explore a Disciplined Agile approach that lowers risks and provides a path to accelerate the journey to business agility and consequentially, the ability to adapt and thrive in a digitally competitive world.
Download your complimentary copy of A Disciplined Agile Approach to Business Agility when you fill out our special offer form below.
Already a Cutter client? Read it now.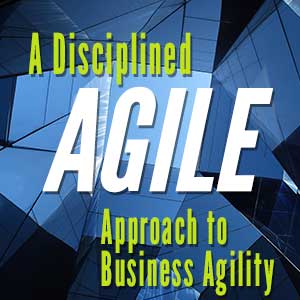 Don't miss another issue — subscribe to the monthly Cutter Business Technology Journal today!
Save 50% on Cutter Business Technology Journal
using Code CBTJ50.