Special Offer from Cutter Consortium
Vulnerability and Risk Mitigation in AI and Machine Learning
by David Biros, Madhav Sharma, and Jacob Biros
In this article, the authors investigate AI's vulnerabilities, examining where problems can occur in development and application. Then they consider the impact of those vulner­abilities on decision making, offer mitigation strategies, and suggest plans for mitigating risks associated with AI/ML to avoid future pitfalls.
To read this article, fill out the form below!
Already a Cutter client? Access article here.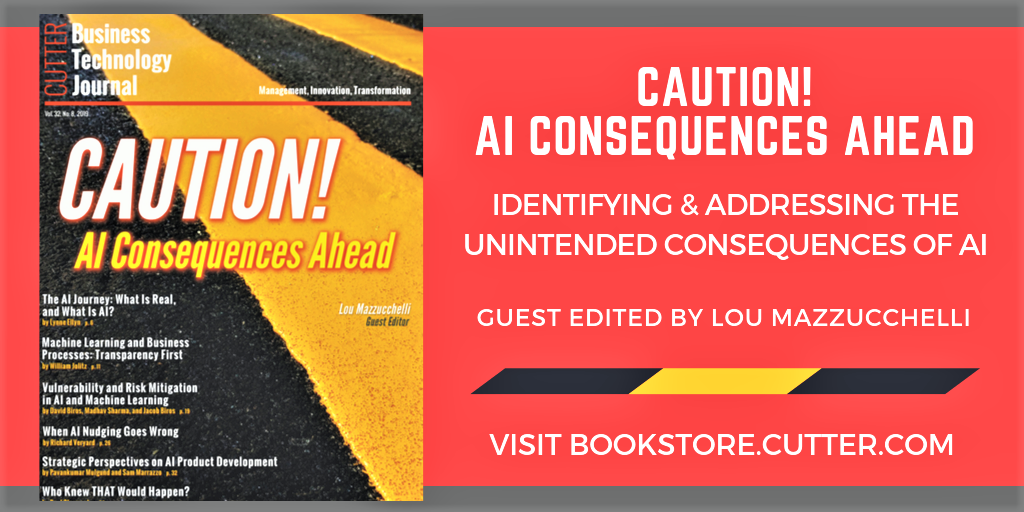 Vulnerability and Risk Mitigation in AI and Machine Learning is one of six articles in the issue Caution! AI Consequences Ahead. Save 20% with Coupon Code CAUTION-AI-20.