Demo Your Architecture to Improve Buy-In
Posted June 24, 2020 in
Business & Enterprise Architecture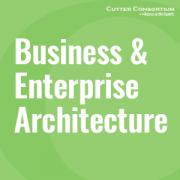 In my coaching, it is incredible how much pushback I receive on the idea of demoing your architecture. It seems Agile teams are comfortable demoing end-user functionality, but incredibly uncomfortable when you ask them to demo architectural elements.
Not a member?
Gain Access to the Cutter Experts today —
register now to read select open-access articles.