Design for Technology Accessibility on the Front End — Always
Posted July 8, 2021
| Leadership | Technology |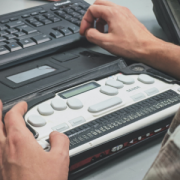 Tech accessibility is best served when there is inclusive design for people with disabilities (PWD) that starts from the design/user research phase and carries through the software development stage to the marketing cycle. When accessibility has not been embedded in the DevOps process, it shows.
Not a Cutter Community Member?
Sign up today to read this and all other articles.