Digital Transformation in Automotive: Adoption of Digital Twins
Posted February 23, 2021
| Industry | Leadership | Technology | Amplify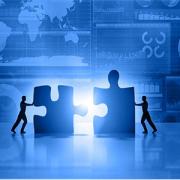 Madison White explores how digital transformation in the transportation industry is being combined with automotive digital twins to produce the next generation of autonomous vehicles. She looks at the challenges facing production-scale deployment of digital twins, including digital twin accuracy, connec­tivity, data accuracy, interoperability/standardization, and trust/security. She concludes with the cost benefits of developing a vehicle using digital twins, including predicting maintenance, and thus lowering cost of ownership during the lifetime of a vehicle, and cleaner air.
Not a Cutter Community Member?
Register today to read select open-access articles.