Pervasive Connectivity: A Driver of Change
Posted January 31, 2019
| Leadership |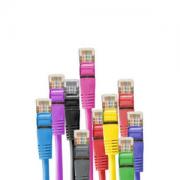 Several factors are leading the fintech revolution and affecting technological innovations. These include cryptocurrencies, tokens, initial coin offerings, blockchain, and other security advancements (i.e., multifactor and biometric authentication). The ability of the financial services industry to experiment with these new technologies responsibly is an essential component of their future success and sustainability. The disruption affecting innovation in the financial industry is also driven by the pervasive connectivity that characterizes today's telecommunications sector, enabled by the diffusion of Internet access worldwide and the integration of the Internet with other sensor-based technologies, forming the Internet of Things (IoT) infrastructure.
Not a Cutter Community Member?
Register today to read select open-access articles.