The Quantum Future of Finance
Posted April 29, 2021
| Industry | Technology | Amplify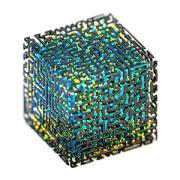 Joseph Byrum demystifies quantum computing. He defines quantum computing, outlines its principles, and highlights its advantages. Byrum argues that quantum computing is an emerging reality rather than hype, and that to benefit from it, we in technology and business need a mindset change.
Not a Cutter Community Member?
Sign up today to read this and all other articles.