Swarm Intelligence for Web Document Classification
Posted December 12, 2017
| Leadership | Technology | Amplify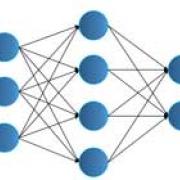 Clustering large amounts of unstructured data into relatively smaller chunks based on some similarity is at the crux of unstructured data analytics. Here's where "swarm intelligence" can play a role — an application that drives neural networks for clustering unstructured data. The authors offer an excellent example of swarm intelligence via a model that learns to classify Web documents. We can easily apply this same algorithm to business, medicine, defense, and supply chains, to name a few other areas.
Not a Cutter Community Member?
Register today to read select open-access articles.