Special Offer from Cutter Consortium
Buffet-Style Architecture: The New World of Public Self-Governance
by Mark Greville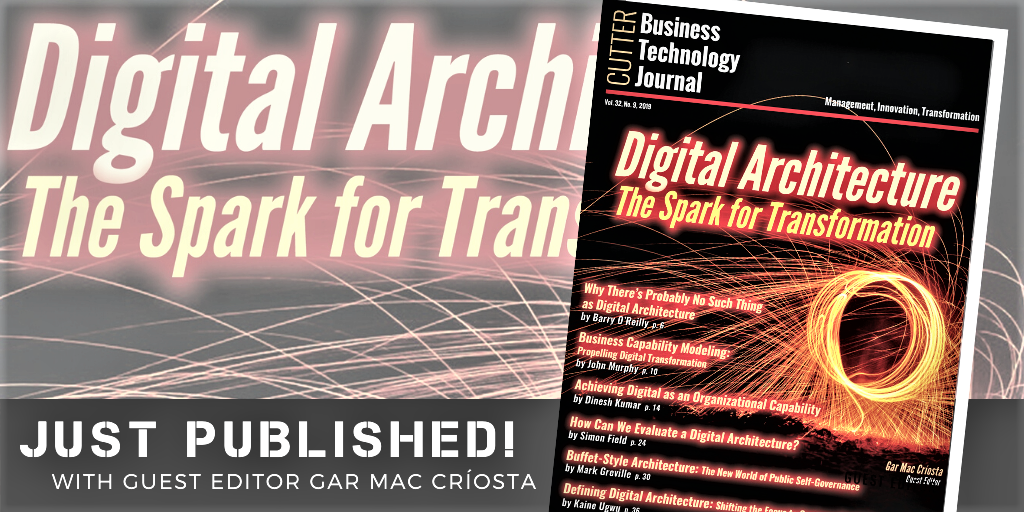 In this article, Mark Greville lays out a path toward a scalable, sustainable, useful governance approach that avoids the bureaucracy typically associated with governance. The article explores decision dynamics and proposes the method of public self-governance to break up complex governance structures, eliminate governance body queues, accelerate change, and drive accountability and transparency via a modern, decentralized approach.
To read this article, fill out the form below! Already a Cutter client? Access article here.
Buffet-Style Architecture: The New World of Public Self-Governance is one of six articles in the issue Digital Architecture: The Spark for Transformation. Save 20% with Coupon Code DIGITALSPARK-20.