The Evolution of IT: Improving Organizational Capabilities and Promoting Business Value -- Part II
Posted April 23, 2012
| Leadership |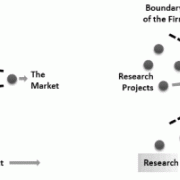 Abstract
Although some may argue that IT's capacity to contribute to business competitiveness has faded, we suggest instead that it has evolved and expanded, maturing and changing within a subset of companies that have effectively managed to use IT in various ways.
Not a Cutter Community Member?
Register today to read select open-access articles.