Lifelong Learning for the Business Architecture Professional
Posted September 25, 2019 in
Business & Enterprise Architecture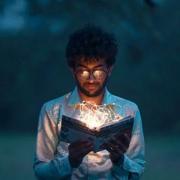 There is no single career path for the business architecture professional today. Most business analysts take various twists and turns in their careers, often winding up in different and even unexpected positions later in their careers. Business analysts may take career paths that are more project management focused, more technology focused, more business focused, or even paths that are more innovation focused.
Today's business architecture professional requires educational career options that provide the flexibility needed to enable multiple career paths and choices. These educational programs should allow these professionals to sample different possible next steps and evaluate which path is the best fit for their career interests while providing the opportunity to facilitate changes along the way as career interests evolve.
Not everyone has the same career goals. Some want to explore different career options and paths while others are considering a complete career realignment. Other people are looking to move up in a chosen career progression while some are seeking more of a lateral move within the same type of position.
A 2016 survey by Penn State Executive Programs and Business Innovation Partners explored the educational needs of the business architecture/analysis communities and found that most business analysts/architects today have little or no formal education and perceive a lack of availability of high-quality development options. Survey respondents indicated that time, money, a shortage of high-quality educational offerings, and management's lack of recognition of business architecture/analysis's value all present significant challenges to furthering their professional development.
Certificates and Degrees
There are many noncredit, non-university-based certificates in business architecture/analysis–related areas available in the market today. There are far fewer university-based certificates available in the business architecture/analysis–related areas. It is important to understand the differences in certificates in order to make the choice that is best for your needs and goals. Here is an explanation of the types of certificates that are available:
Noncredit certificates. In general, noncredit certificates are offered either through for-profit training companies or through colleges and universities. Noncredit certificates are intended for students who want to gain general knowledge, learn a new skill, upgrade existing skills, or enrich their understanding about a wide range of topics. Some certificate programs award a certificate simply for attending the required class or classes, while other programs require that students pass some type of exam in order to earn the certificate. Noncredit certificates are generally not applicable toward a degree.

For-credit certificates. A for-credit certificate is an educational credential representing completion of specialized education typically offered by a college or university. A for-credit certificate can be awarded by a college or university upon completion of certain coursework indicating the mastery of a specific subject area. For-credit certificates often provide paths for matriculation into degree programs.
Which Is Better?
This answer depends on several factors, including time, money, and educational goals. In general, noncredit certificates with no required exams often are the cheapest and fastest to complete. Noncredit certificates with required exams for completion often take more time to complete but may be more highly valued by employers because learning of material is assessed to earn the certificate.
For-credit certificates often involve taking college or university courses, with seven to 15 weeks often being required to complete a given course, and approximately a year or more to complete the entire certificate. For-credit certificates often offer much more material than noncredit certificates and provide a mechanism to explore a topic before committing to a full degree program. As a US News & World Report article suggests, for-credit graduate certificates are becoming very popular with many employers. An article in Forbes points to the dramatic growth in the number of people who hold post-baccalaureate certificates and suggests that this demand will continue to rise.
A recent article suggests that postsecondary education's credentials are more complex and multi-layered today than ever before and suggests a role for both credit and noncredit certificates, depending on the student's needs and goals.
Another option is a degree program — a course of study leading to an academic degree. A college or university degree is required for many career fields today, and many people say that the master's degree is becoming similar to the bachelor's degree of the past. Nearly two in 25 people age 25 and over have a master's degree — about the same proportion that held a bachelor's or higher in 1960. In addition, people are getting their master's degrees earlier in their careers than in the past — many directly after their undergraduate degrees — creating a growing demand for lifelong education beyond the master's degree.
Challenges for the Business Architecture Professional
All of these choices and considerations point to a challenging set of career development issues that face the business architecture professional. I participated in a recent podcast on lifelong learning conducted by Penn State,1 in which we explored many of these career development issues, covering online graduate education trends and program decision considerations. Some of the areas that study explored include:
More demand for personalized education

Increasing convergence between resident and online education

Shorter, market-/career-focused experiences that can build toward a larger credential

More guidance/counseling needed in (a) selecting programs and (b) in crafting a program of study

Increasing rate of change and need for lifelong engagement

Bachelor's is the new master's — people are getting master's degrees at younger ages and more and more people have a master's degree today

A degree isn't always the answer — sometimes a micro-credential (graduate certificate) is needed to provide a drill down into a particular area

Working — and learning — no longer end with retirement — everyone is a lifelong learner today
In considering a program, business architecture professionals should evaluate the following areas:
Reputation and quality — accreditation, quality of faculty and staff support resources, experience/expertise in online/hybrid education

How is this program going to fit my specific needs?

What if I need time off?

What if I have to take fewer classes?

Can I add a concentration? Change my mind?

My job changed — now what?

I'm moving — what are my options?

What are the provider's capabilities to innovate and keep up with increasing rate of change?

How are success and progress measured?

When was the last time changes/additions were made?

How do I know I'm getting relevant content? Relevant faculty?

Beyond the required classes, what else is available?

Course sharing/graduate certificates

Concurrent degrees
Personalized learning outside of the classroom; how will this program support me as a student?

Career services/guidance

Networking opportunities

Personal advising

After graduation, what if I need additional education? What opportunities for lifelong engagement/learning are available?

Alumni engagement/services

Alumni educational events

Alumni career services
1Editor's Note: Cutter Consortium Senior Consultant Brian Cameron directs the Professional Graduate Education Programs for the Smeal College at Penn State, which provides a set of online graduate certificates and master's programs that are positioned to address many of these challenges in unique areas such as business architecture and enterprise architecture.