Digital Success Through Strong EA
Posted August 5, 2020
| Technology | Amplify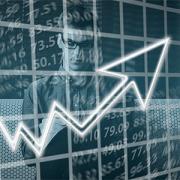 Leaders peering over the edge of the horizon of their own and adjacent industries might wonder, "What are companies that have achieved digital success doing differently?" We believe that at the heart of the ability to manage an ongoing and multilayered organizational transformation rests a sophisticated enterprise architecture capability with a specific charter to act as a transformation engine connecting strategic intent and execution excellence.
Not a Cutter Community Member?
Register today to read select open-access articles.