Human Nature Affects Organizational Situational Awareness
Posted February 6, 2019 in
Cutter Business Technology Journal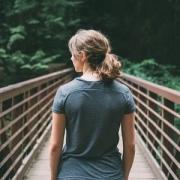 It's human nature for people to do whatever they can to avoid threats to their well-being. This constant vigil includes changing organizational culture to fit within personal comfort zones. Consequently, the stakeholders in an organization do certain things in certain ways to meet what they believe to be their job responsibilities. Their actions are based on their perceptions of the best results for them within their framework of reference with as little effort as possible. These "in practice" rules of engagement are difficult to determine and subsequently manage.
Not a member?
Gain Access to the Cutter Experts today —
register now to read select open-access articles.