Listen Up: The "Soft" Side of Remote Work Can Work
Posted April 2, 2020
| Leadership |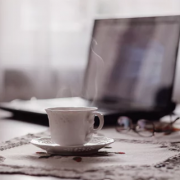 Although the technology for remote working (collaborative) has been around for 30 years, the adoption rate has been slow but steady. Now, all of a sudden, the adoption rate has shot up to almost 100%, as just about all nonessential industries are working remotely to help flatten the COVID-19 infection curve. This rapid adoption of remote working technologies has had a number of challenges.
Not a Cutter Community Member?
Sign up today to read this and all other articles.