Transforming Clinical Trial Management with the COVID-19 Prediction Dashboard
Posted October 21, 2020
| Industry | Technology |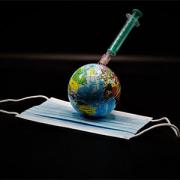 One of the many consequences of the COVID-19 crisis has been difficulty in continuing to enroll and run clinical trials, which typically involve large numbers of people interacting in multiple geographies. In this Executive Update, we highlight a new, risk-based predictive analytical approach, powered by machine learning.
Not a Cutter Community Member?
Register today to read select open-access articles.