Understanding Behavior Styles Leads to Better Change Management
Posted April 3, 2019
| | Amplify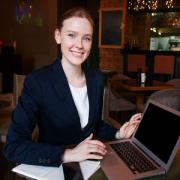 We all, unconsciously, seek out others who have a style similar to our own, and we can all tell, again unconsciously, who has such a style and who doesn't. Having the knowledge to predict the interaction problems we may encounter with other people provides us with a basis for improving the quality of our interactions. This improvement in our "situational awareness" gives us the ability to better control the outcomes of our interactions with others.
Not a Cutter Community Member?
Register today to read select open-access articles.