What to Do in a Pandemic: Managing Risk with AI and ML
Posted June 25, 2020
| Leadership | Technology |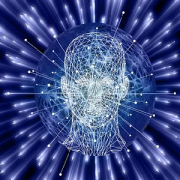 Established risk management methodologies and approaches tend to be static in nature and lead to models that are backward-looking. During the COVID-19 crisis, many companies have found their decision-making tools and dashboards for crisis management and business continuity to be inadequate given the geographic scale of the disruption. New risk models look ahead by utilizing AI and ML and can be continually updated as more data becomes available. In the first in a series of webinars, Tom Teixeira, Carl Bate, and Craig Wylie answered some questions about what risk management looks like in this changing business landscape.
Not a Cutter Community Member?
Register today to read select open-access articles.