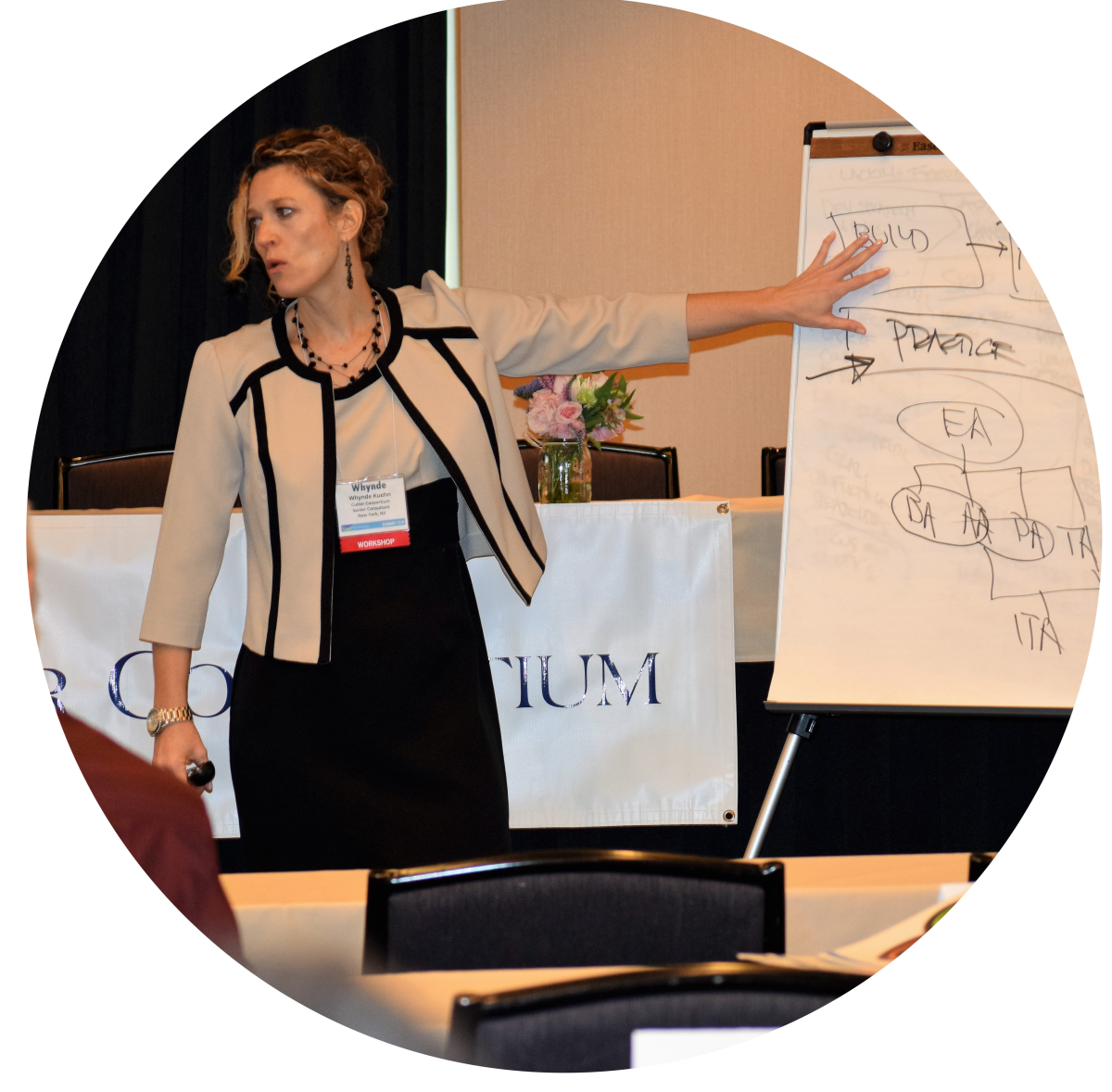 The Summit Format
Since Summit 2022 is primarily a one-track conference, you'll have plenty of opportunity to really get to know the other participants. While you'll work in break-out groups for the case study and the interactive exercise, everyone comes back together to discuss and debate their group's approaches. 
Unlike most conferences, Summit 2022 speakers don't present-and-run — they stay and participate in the rest of the conference and are available for informal conversations during meals, breaks, and the cocktail party. On Tuesday, you'll have the opportunity to choose to take a deep-dive into either the more technology-focused determinants of digital transformation success or the more strategic/leadership-focused skills for winning with digital transformation. But you don't have to decide ahead of time, and you are welcome to move between the sessions.

Who Attends the Summit?
Since 1997, the Summit has attracted CIOs, CTOs, and business and technology professionals from organizations around the globe including:
American Express Financial Advisors ♦ ANZ Bank ♦ AT&T♦ Australian Customs & Border Protection ♦ Banco De Mexico ♦ Bank of America ♦ Banque du Canada ♦ Barclays Global Investors ♦ BHP Minerals ♦ Boeing ♦ Bristol-Meyers Squibb ♦ British Telecom ♦ Canadian Pacific Railway ♦ Capital Group ♦ CIGNA ♦ Citigroup ♦ Commonwealth Bank Australia ♦ Corning ♦ Dell ♦ DTE Energy ♦ Eastman Chemical ♦ EMC ♦ Exelon ♦ Expedia ♦ Export Development Canada ♦ Federal Reserve Board ♦ Fidelity Investments ♦ Ford ♦ Gap ♦ GE Aviation ♦ General Motors ♦ Grupo Modelo ♦ H&R Block ♦ Harvard Business School
♦ Hewlett-Packard ♦ Hydro Quebec ♦ IBM ♦ Intel Corporation ♦ John Deere ♦ Johnson Controls ♦ JPMorgan Chase ♦ Kaiser Permanente ♦ Leica Geosystems ♦ LL Bean ♦ Lockheed Martin ♦ Los Alamos National Lab ♦ Lowes ♦ M&M/Mars ♦ Merck ♦ Merrill Lynch ♦ MITRE ♦ Nedbank ♦ Northrop Grumman ♦ Oracle ♦ Pan American Health Organization ♦ Phillips Consumer Electronics ♦ Raytheon ♦ Reuters ♦ Revlon ♦ Schlumberger ♦ Snapfish ♦ Target ♦ Textron Financial ♦ Thermo Fisher Scientific ♦ UNICEF ♦ Unilever ♦ US Patent & Trademark Office ♦ Visa International ♦ Wells Fargo, and many more.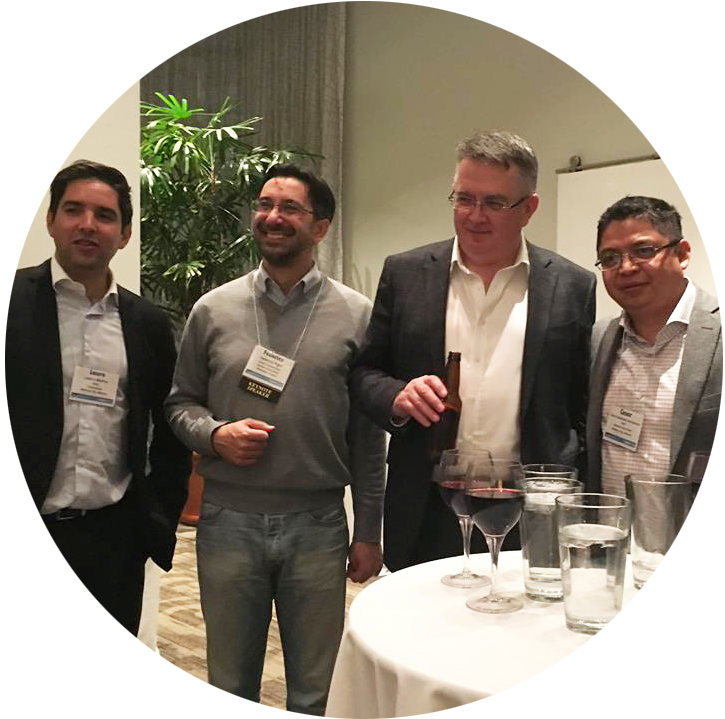 The Extracurriculars
We build in tons of time for informal conversations, networking, and just plain having fun! You'll have plenty of time to linger over breakfast and lunch. Unwind and socialize at Monday evening's cocktail party, where you'll have the opportunity to mingle with attendees and speakers. There will be plenty of food, so you probably won't need to eat dinner afterward, but you may find yourself grabbing a group and heading out to one of the great pubs or restaurants nearby. 
Be comfortable — Summit 2022 is business-casual. Be sure to check the weather before you pack; the Boston-area weather is notably fickle!
Hoping to do a little site-seeing in the Boston area? The discounted room rate at the Westin Waltham-Boston is valid a few days before and a few days after Summit 2022. Check out some of the attractions in Waltham, Cambridge, Boston and the nearby historic towns, Lexington and Concord.