2012 Will Be a Year to Remember: Will Your Year's Cup Be Half-Full or Half-Empty?
Posted February 22, 2012
| Leadership | Cutter Benchmark Review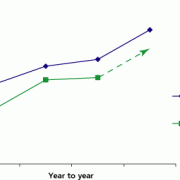 What a year we had in 2011! At the end of 2012, I predict we will look back and say, "2011 was nothing compared to what just took place in 2012."
Don't have a login?
Make one! It's free and gives you access to all Cutter research.