An Architectural Approach to the Circular Economy and Sustainability
Posted April 20, 2021
| Sustainability | Leadership |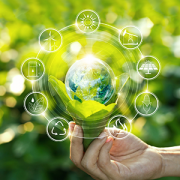 The hype (and chaos) surrounding the concepts of sustainability and the circular economy cannot be denied. In this Executive Update, we look at how an architectural approach can facilitate the adoption of sustainability throughout an enterprise.
Not a Cutter Community Member?
Sign up today to read this and all other articles.