Bolstering Sustainability Initiatives with Carbon Intelligence Platforms
Posted November 30, 2021
| Sustainability | Technology |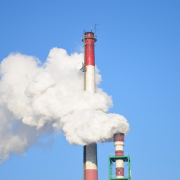 Cloud-based carbon intelligence platforms can help companies track, measure, and model their CO2 emissions — including providing the ability to integrate and analyze carbon emissions data acquired from across their supply chains — and chart the progress of their overall sustainability initiatives. This Advisor explores some of the new products on the market utilizing distributed ledger technologies to support carbon intelligence platforms.
Not a Cutter Community Member?
Register today to read select open-access articles.