Business Patterns: A Useful Tool for EA (Executive Summary)
Posted December 3, 2015
| Technology |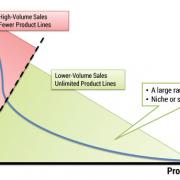 Patterns are incredibly useful in so many situations -- from knitting to economics to software engineering and architecture. Indeed, we can express business operating models and value chains as patterns. The accompanying Executive Report explores business patterns and, in particular, how they inform the work of enterprise architects.
Not a Cutter Community Member?
Register today to read select open-access articles.