A Case Study in Becoming Ambidextrous
Posted March 20, 2019
| | Amplify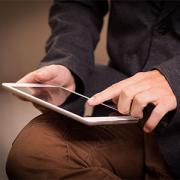 This Advisor looks at a company that wanted to add capabilities to continuously drive disruptive new business model innovations. The aim was to add and enhance the organization's operational experience with emotional connections to customers who were new to the business. It codified this ambition in a set of target values and behavior characteristics, translating them into its corporate language and specific needs.
Not a Cutter Community Member?
Sign up today to read this and all other articles.