Chief Data Officer 2.0: Managing the New Data Challenge
Posted October 3, 2018
| Leadership | Technology | Amplify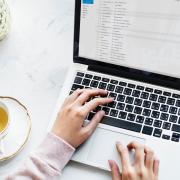 Michael Atkin depicts the conflicting demands on the CDO, who must cover "operational data management" as well as "data management for analytical insight." He shows how caring for the quality of the data, understanding its provenance and pedigree, minimizing the transformations, and adding semantic understanding of the data are part of the new responsibilities of the CDO 2.0.
Not a Cutter Community Member?
Sign up today to read this and all other articles.