The Critical Need for Data Governance — Opening Statement
Posted October 3, 2018
| Leadership | Technology | Amplify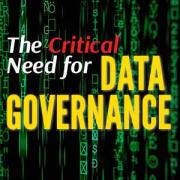 While issues around data and information governance are starting to get the attention they deserve, business and technology leaders still need help finding their way through all the conflicting demands. We invited several authors to present their perspectives and recommendations on this complex web of issues.
Not a Cutter Community Member?
Sign up today to read this and all other articles.