Cyber AI: Leveraging the AI-Cybersecurity Nexus for Heightened Protection
Posted December 31, 2021
| Technology | Amplify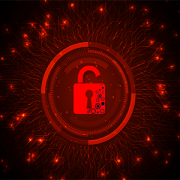 San Murugesan looks at how artificial intelligence (AI) strategies can enhance information systems security. He calls this "cyber AI" and discusses how activities such as monitoring, threat hunting, and incident response can benefit from AI/machine learning solutions. The article covers the use of AI in behavioral analytics, threat intelligence, ransomware attack detection, smart identity governance, online fraud detection, deepfakes, and risk assessment. Finally, the author points out the potential for malicious use of AI in the increasing occurrence of cyber threats. His thoughtful piece provides a deep exploration of the nexus between AI and cybersecurity from an expert viewpoint.
Not a Cutter Community Member?
Register today to read select open-access articles.