Today's CDO Does a Different Sort of Data Wrangling
Posted February 19, 2019
| Technology |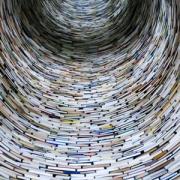 Today's chief data officer not only needs to rethink the relationship between data producer and data consumer but must become intimately familiar with the new requirements for predictive modeling (to unravel scenarios and identify patterns), advanced query (to follow an idea into discovery), and data visualization (to understand interconnections) — the big three for data analytics.
Not a Cutter Community Member?
Sign up today to read this and all other articles.