The Evolving Enterprise API Platform
Posted August 20, 2019
| Leadership | Technology |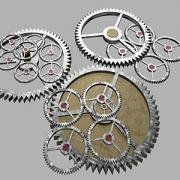 This Executive Update examines some current trends in the API space, including API platforms, as well as the influence of microservices, streaming, and serverless on those API platforms. We also cover how enterprises are expanding their API program to include the broader concerns of enterprise architecture. Finally, we take a look at what those trends and perspective shifts may hold for us in the future.
Not a Cutter Community Member?
Sign up today to read this and all other articles.