The Fallacies of Modern Project Risk Management: A Process Worth Disengaging From?
Posted July 18, 2012
| Leadership |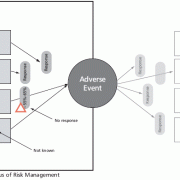 IN DESPERATE NEED OF INFALLIBLE RISK MANAGEMENT
Recent years have seen heightened concern about and focus on risk management, and it has become increasingly clear that a need exists for a robust framework to effectively identify, assess, and manage risk.
Don't have a login?
Make one! It's free and gives you access to all Cutter research.