Generative AI & the Future of Content Creation
Posted May 24, 2023
| Technology |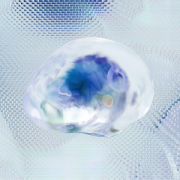 Up until recently, machines were previously only capable of doing analysis and repetitive cognitive tasks, giving them no chance to compete with humans in creative work. However, technology is just now beginning to excel in producing sensible and appealing objects. Artificial intelligence (AI) has ushered in a new wave of art. Using AI, we can now create realistic images from simple text descriptions in a matter of seconds. This is due to recent advancements in deep neural networks, specifically large language models, which help computers "understand" and even produce human-readable text. More recently, diffusion models have enabled computers to generate images/art from text.
People are enthralled with AI-generated art, and the works produced are genuinely remarkable. The entire world of art history and pop culture is now encoded in these large AI models, allowing anyone to explore themes and styles that previously would have taken a lifetime to master. This tech evolution has dispelled a common misunderstanding that AI could never be "creative" in the same sense as humans.
This Advisor looks at some of these new AI applications and the content they produce. We also explore the paradigm shift created by generative AI, including its effect on knowledge/creative work, as well as generative AI's impact on the creative ecosystem and the commoditization of content creation.
AI-Powered Content Creation
OpenAI's DALL-E 2 creates stunningly detailed digital sketches and images solely from a straightforward language cue (see Figure 1). DALL-E 2 was first made available to the public in 2022 after being introduced in beta earlier. Its photographs are extremely outstanding in terms of both quality and variety; it's like having access to a professional group of illustrators.

Another exciting and open source model is Stable Diffusion, which does photorealistic images well (for an example, see Figure 2). Stable Diffusion was also released last year; the code for it is available on GitHub and can be run on your laptop. This availability and ease of use has inspired many developers to tweak and finetune the model for their own purposes or build on top of it, which has unleashed many great experiments such as DreamBooth and ControlNet. The artistic ability of AI has reached the point where it's challenging for people to tell whether a human or technology created a painting, photo, magazine article, or musical composition. In fact, in a 2022 survey, respondents did no better than chance at guessing whether a piece of music was composed by Bach or by an AI. Do you think you could do better?

A Paradigm Shift
These new AI methodologies have become easier to train and use for inference as computing costs decrease. The scientific community keeps creating bigger models and better algorithms. The floodgates for research and application creation have now been opened as developer access has increased from private beta to open beta and even open source. The application layer is primed for an explosion of creativity as the platform layer solidifies; models continue to get better, quicker, and cheaper; and model access is moving toward free and open source. These huge models will inspire a new wave of killer applications much like how mobile unleashed new types of applications through new features like GPS, cameras, and on-the-go networking.
This new category of AI is called "generative AI" because the machine is generating something new rather than analyzing something that already exists. Certain creative functions may be completely replaced by generative AI, while others are more likely to thrive from a tight iterative creative cycle between human and machine — but generative AI should unlock better, faster, and cheaper creation across a wide range of ductility and economic value — and commensurate market cap.
The fields that generative AI addresses — knowledge work and creative work — comprise billions of workers. Generative AI can make these workers at least 10% more efficient and/or creative. Therefore, it has the potential to generate trillions of dollars of economic value. The accessibility of these tools, combined with the aforementioned saturation of information, means that making realistic content will become cheap and accessible to all. These tools have the potential to result in an exponential increase in the amount of content produced, blurring the line between human and machine-generated content and making it increasingly difficult to determine the veracity of information.
The commoditization of content creation that will result from this shift will have far-reaching implications for the job market, potentially rendering many traditional content-creation roles obsolete. In particular, we believe the democratization of these tools will result in a new era of abundance and creativity in the world of movies, video games, and other creative entertainment experiences. This shift will result in a wider range of creators having access to powerful technology, enabling them to generate more sophisticated and realistic experiences that are beyond what is currently possible, truly blurring the line between reality and fantasy.
Moreover, a more inclusive and diverse creative landscape can flourish, as individuals from a wider range of backgrounds and communities will be able to create and share their own unique experiences. This will contribute to a more vibrant and dynamic creative ecosystem, one that is characterized by a greater diversity of perspectives and experiences. The dream is that generative AI brings the marginal cost of creation and knowledge work down toward zero. From social media to gaming, advertising to architecture, coding to graphic design, product design to law, marketing to sales, copywriting to writing poetry — it is all up for reinvention.
Many investors are capitalizing on the potentially transformative platform shift. These kinds of shifts greatly expand the total addressable market of people who might be able to use the technology, moving from a few dedicated nerds to business professionals — and eventually everyone else. And venture investors, with their billions, are hellbent on making the latest round of AI hype last: Jasper, a writing assistant, announced a US $125 million fundraising led by Insight Partners at a $1.5 billion valuation; in January, Microsoft announced a new multiyear, $10 billion investment with OpenAI. Cohere, an AI foundation model company that competes with OpenAI, is in talks to raise hundreds of millions of dollars in a funding round that could value the start-up at more than $6 billion. Alphabet Inc.'s Google has invested almost $400 million in AI start-up Anthropic, which is testing a rival to ChatGPT named "Claude." DeepMind plans to come out with its own chatbot "Sparrow," while Quora has come out with its own chatbot called "Poe." There is even an open source effort to create a similarly powerful large language model called "Open Assistant."
Conclusion
The increasing sophistication and realism of AI-generated content will raise a number of intriguing questions about the nature of creativity and the meaning of originality. As machines become increasingly capable of producing content that is more engaging, entertaining, and emotionally resonant than anything that humans can hope to produce, it will become increasingly difficult to determine what constitutes a truly human-generated work of art. The notion that creativity is a uniquely human attribute, intimately tied to our ability to experience emotions and express ourselves, will be called into question, raising interesting threads about what it means to be human and our place in a world increasingly dominated by machines.