Health 3.0, Blockchain, and Equideum: Innovation Leads to New Business Models
Posted April 13, 2022
| Technology |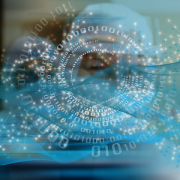 Healthcare and life sciences companies are applying machine learning, Internet of Things, big data analytics, wearables, blockchain, and other advanced technologies across various processes and operations. Simply put, the degree of innovation taking place within these industries utilizing these technologies is stunning — even to the point where we are seeing new business models that could potentially threaten existing industries.
Not a Cutter Community Member?
Sign up today to read this and all other articles.