How AI is Helping the Environment, Healthcare, and Other Recent Developments
Posted December 1, 2021
| Sustainability | Technology |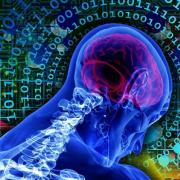 How powerful are today's artificial intelligence (AI) solutions, and which areas are showing the most promise? This Advisor explores how AI can help the environment through the achievement of the United Nations Sustainable Development Goals, the enormous potential for AI in patient care, and provides additional examples of how AI is impacting everyday life.
Not a Cutter Community Member?
Register today to read select open-access articles.