How CIOs are driving adaptability; are GAI adopters addressing privacy, security & ethical concerns; more!
Posted November 7, 2023
| |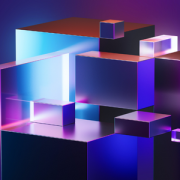 7 November 2023
Welcome to The Cutter Edge. In each free issue, you'll find research, insight, and advice crucial to helping you navigate the spectrum of challenges technology change brings.

Adaptability is key for continuous digital transformation. It's an ongoing effort for executives. Through a series of insightful interviews with CIOs, we explore the strategies they employ to cultivate adaptability within their organizations. More!

Explore how enterprises are tackling GAI concerns—from safeguarding information to combating deepfakes and biases. Get exclusive insights from Cutter's recent survey on their proactive efforts amidst rapid adoption! More!

Stay updated on the latest technologies, opportunities, and practical use cases to propel your organization towards its transformation and business objectives. Sign up for the bi-weekly Technology Advisor!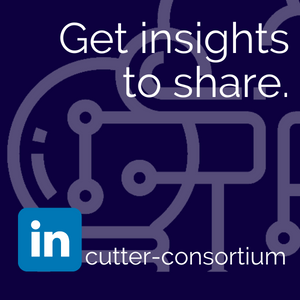 Connect with our dynamic community of forward-looking professionals and access our weekly content on LinkedIn — start following Cutter today!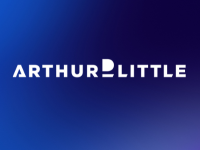 Broaden your outlook with Arthur D. Little's monthly newsletter, delivering thought-provoking insights, expert opinions, and thorough analysis on the intersections of people, technology, and strategy. Sign up now!
The Cutter Edge is a free biweekly email service that gives you information and advice that you can put to work immediately for your organization. Issues are written by Cutter Consortium's Senior Consultants, Fellows and journal authors.