How Should Leaders Adapt to the Next Frontiers in Software?
Posted October 31, 2019
| Leadership |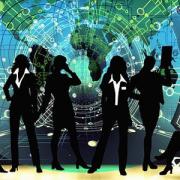 In this Advisor, we discuss several steps senior leaders and managers need to take to avoid the curse of ignoring the need for transformation that afflicted incumbents like Borders and Blockbuster.
Don't have a login?
Make one! It's free and gives you access to all Cutter research.