Human Fallibility: Knowing But Not Responding?
Posted October 3, 2012
| Leadership |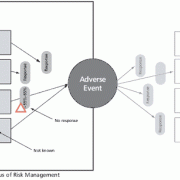 Using a case study approach, we have researched why managers often disengage from project risk management. We singled out significant adverse events for a range of IT rollout projects, projects that involved the physical provision of client-server infrastructure plus (usually) a consistent set of software applications. We asked about key risks that the project managers associated with these events, whether and why those risks were known, and what actions, if any, they took in response.
Don't have a login?
Make one! It's free and gives you access to all Cutter research.