Improving Agility & Facilitating Digital Transformation via Metrics
Posted March 24, 2021
| Leadership | Technology | Amplify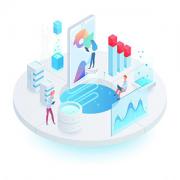 Cristina Popescu and Danish Aziz introduce objectives and key results (OKRs), one of the core tools for creating alignment in times of intense change and anchoring the types of steering approaches capable of keeping up with the decision speed required to be effective in the digital age.
Not a Cutter Community Member?
Sign up today to read this and all other articles.