Leading the Chosen People Out of the Office
Posted March 18, 2022
| Leadership | Amplify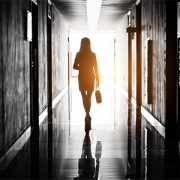 This article is a compilation of contributions from the Guest Editor's colleagues at the Atlantic Systems Guild, who believe that the work modes of the pandemic years may have signaled a change in the way we need to work from now on. The article is organized into six potential patterns, from reinvention of the office, the value of group work, and challenges of remote work to work-life-balance, team cohesion difficulties, and the potential to move to an entirely virtual model.
Not a Cutter Community Member?
Sign up today to read this and all other articles.