Managing Differences: The Critical 21st-Century Management Skill, 2nd Edition
Posted September 1, 2015
| Leadership |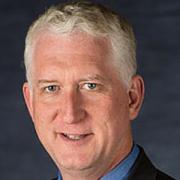 The critical 20th-century management skill — making things and people fit into systems that execute efficiently — will inevitably be transcended by a different 21st-century critical management skill: creating the conditions in which people of widely varying backgrounds, behaviors, and inclinations can maximize their particular contributions to economic value. This is certainly happening in most firms in developed economies, yet most managers (especially IT managers) have not yet come to grips with it. With this Executive Report, we move away from our usual format and revisit an "ahead of the curve" Council Opinion by the Cutter Business Technology Council, which highlights what has now become a major corporate movement.
Not a Cutter Community Member?
Sign up today to read this and all other articles.