A Path to Better Organizational Customer Experience?
Posted June 18, 2019
| Technology |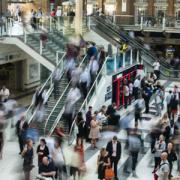 For most organizations that have deployed customer experience (CX) practices and technologies, it is still too early to tell if their efforts have actually allowed them to deliver a better customer experience. However, for approximately 31% of the organizations that have deployed CX practices and technologies, their initial efforts appear to be paying off. These findings come from the preliminary results of an ongoing CX management survey we are conducting.
Don't have a login?
Make one! It's free and gives you access to all Cutter research.