The Quest for Digital Equilibrium: A Case Study
Posted July 9, 2020
| Leadership | Technology |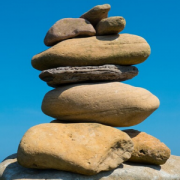 A major player in the transportation and logistics industry recently conducted a digital shift over an extended period. The program was initiated by the IT department, with the clear goal of making the organization more digital and finding its digital equilibrium. This introduces a key question: is the IT department really the best place to start when it comes to digitalization?
Not a Cutter Community Member?
Register today to read select open-access articles.