The Role of Chief Data Officer in the 21st Century
Posted February 26, 2013
| Leadership | Technology |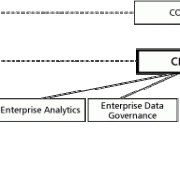 Many, many years after enterprise resource planning and over two decades into data warehousing, many business executives are still frustrated over their inability to trust their company's data. They have spent millions on new technologies, only to find that the state of their data assets has deteriorated. This significantly reduces the business value of their investments. One big reason for this continuing data chaos is that companies do not manage their data as a business asset, and there is no one watching the store. In this Executive Report, we look at the role of chief data officer and why this role is so important. Not a Cutter client yet? Download a free copy of the report now.
Not a Cutter Community Member?
Sign up today to read this and all other articles.