"Rubicon Decision" Moments in Agile Scaling, Extension, and Rollout
Posted April 10, 2019 in
Cutter Business Technology Journal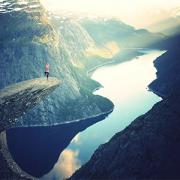 We believe that Julius Caesar's crossing of the Rubicon is a useful metaphor in describing the challenge of rolling out an innovation that fundamentally changes the way an organization works. An important (and often fancy) transformational concept successfully tried on a small scale, in some kind of sandbox environment, is to be implemented through a large-scale change effort, engaging many new stakeholders. Achieving truly transform­ative changes means reevaluating skills as well as shifts in priorities, resources, and power. 
Not a member?
Gain Access to the Cutter Experts today —
register now to read select open-access articles.