Scaling Agile Right in Large Companies, Part II
Posted September 3, 2020
| Leadership |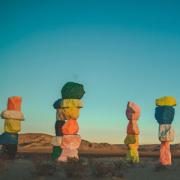 Being capable to react to change with agility is a key requirement for all companies onboarding digital business models or digital products and processes. And when it comes to competing and staying relevant, agility is becoming a necessity. Large companies, however, appear to face a plethora of challenges with balancing agility and stability. Here in Part II of this two-part Advisor, we answer the question of how to learn and adapt after the pilot launch of an end-to-end Agile process and provide concrete examples of how large corporations have overcome imminent obstacles.
Not a Cutter Community Member?
Register today to read select open-access articles.